TUCSON 2006 Gem Show Visit!
Special Thanks to Andrei.
"To live is to dream..."
The best of luck in living your dreams my friend!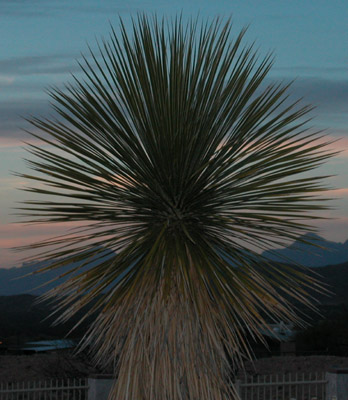 It was that time of year again and it was the first time I had the opportunity to take a trip out to Tucson in probably close to a decade. I just flew into New York on February 3rd after a three month buying trip abroad in Afghanistan, Pakistan & Tajikistan and was in Tucson by the 5th.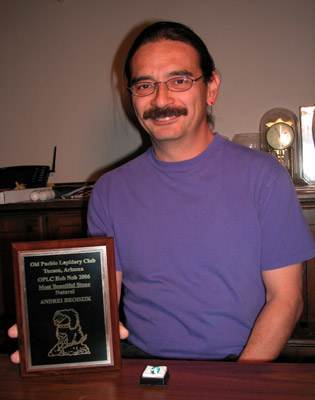 This is Andrei Brodzik and he brought home the "gold" for the most beautiful natural cut stone at the Old Pueblo Lapidary Club Hob Nob! He did a splendid job in bringing out the beauty in this awesome Afghan Tourmaline while breaking some of the rules of faceting. Now, I wonder where on earth Andrei got the rough that produced such an awesome gem *wink.*
Me and Mike would like to extend a special thanks to Andrei for letting us bum around at his place for the duration of the show and for all he did to make our stay as delightful as possible. It was wonderful to have someone from Tucson accompany us around to the shows.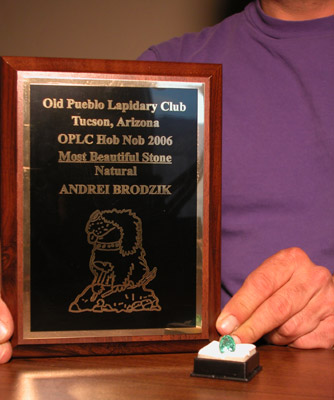 Here is a close-up of Andrei's Award and his Afghan Tourmaline.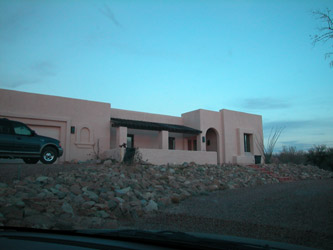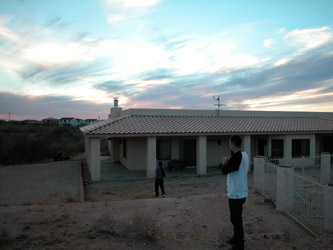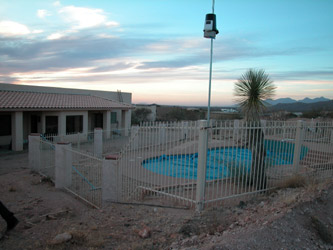 This is Andrei's pad sitting on a little over 5 acres a short drive from Tucson! Too bad we never got to use the pool.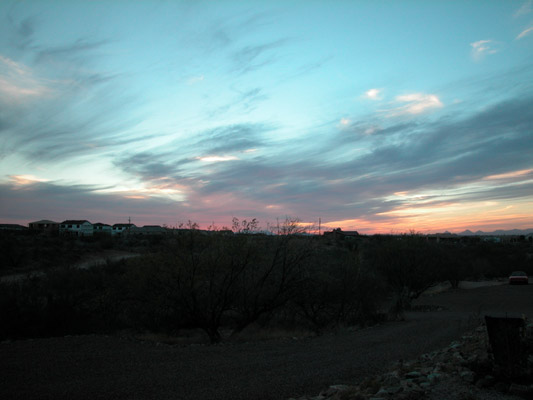 The Awesome view from Andrei's place. The sky just turns the most amazing colors out here.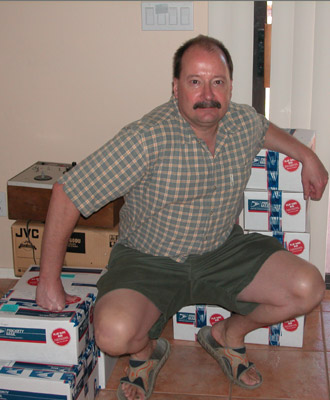 This is Andrei "the Giant" (herein referred to as "the Giant"). That is at least what Mike has adopted as his name and the way we were able to distinguish between the two Andrei's that helped make our Tucson adventure perfect! As you can clearly see, the Giant was very protective of his Tucson purchases, and even ours! The Giant is another awesome character we met on our Tucson journey and you can get the goods on his specimens and offerings at www.aarockshop.com. You will hopefully also see Andrei Brodzik's cut stones up there soon! For all those wondering, the Giant and Andrei are good friends from the "old" days kind of like Mike and me.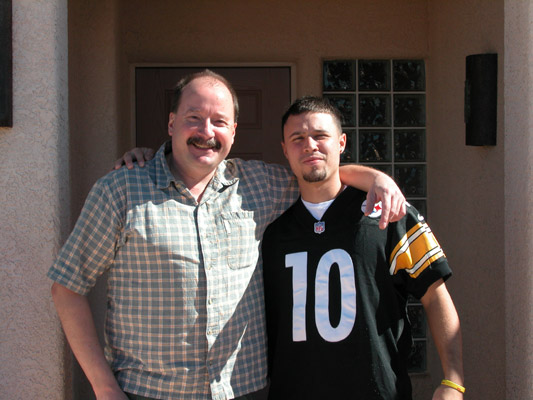 This is Mike and the Giant in front of the Andrei's place near Tucson. Mike accompanied me from New York for the trip and made sure I never got too bored.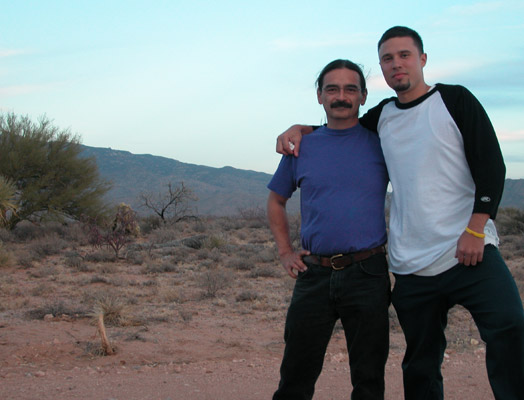 Mike and Andrei enjoying some good ol' Arizona dirt.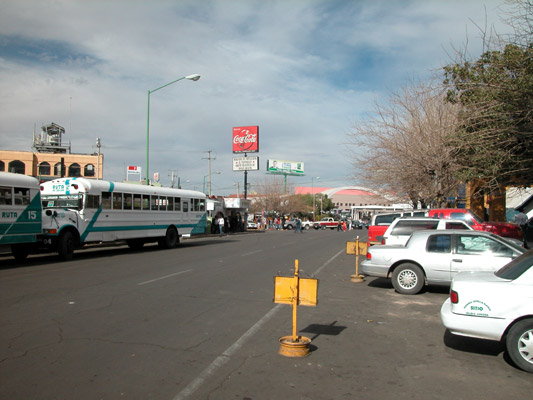 Mike and me made a brief run across the border into Nogales, Mexico. There unfortunately wasn't much rough out there.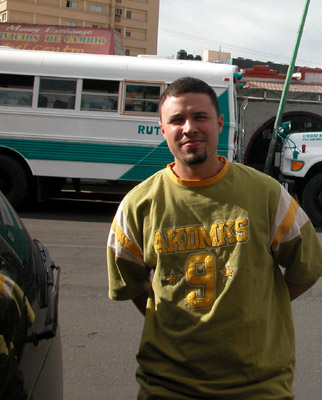 Mike enjoying the Mexican air on our brief trip into Mexico.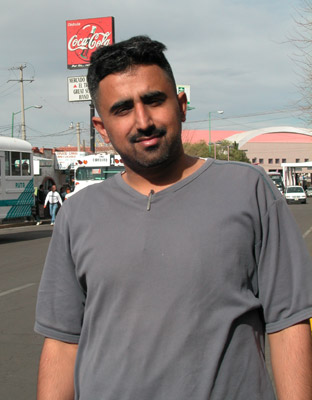 Me enjoying the Mexico air with the US border behind me. From here it was smooth sailing back home! Hope you enjoyed!