LIQUIDATION - PASTEL TO MEDIUM DARK PURPLE
Lot: Amethyst-34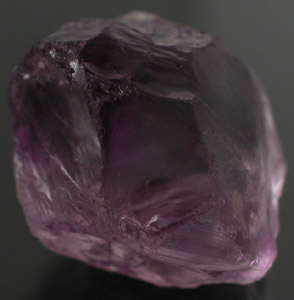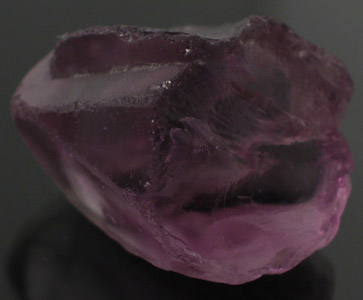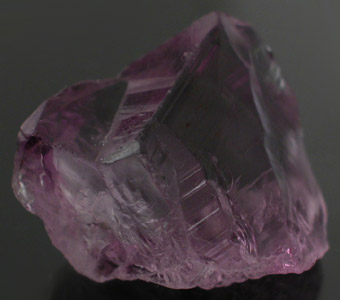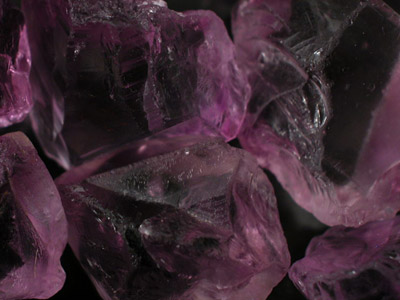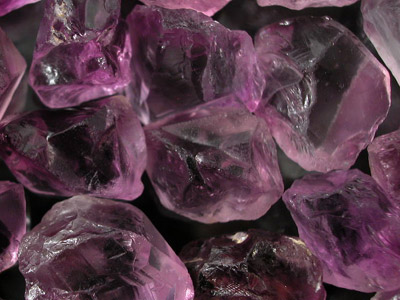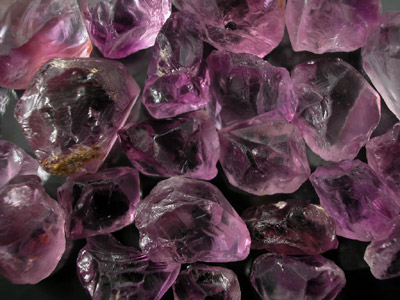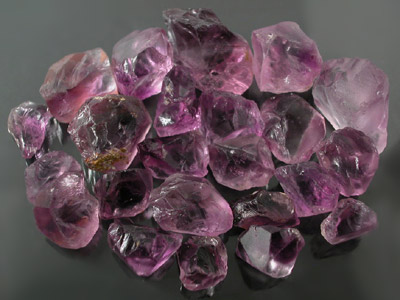 COLOR:
Pastel Purple to Medium Dark Purple
CLARITY:
Will cut eye-clean to moderately included stones (75%+ Top Facet Grade)
ORIGIN:
Nigeria
SIZE:
Stones range in size from 10.70 to 90.87 Carats (35.80+ Carat Average)
WEIGHT:
823.50 Carats (23 Pieces)
164.7 Grams
PRICE:
$164.70 ($.20 Per Carat / $1.00 Per Gram)
DESCRIPTION:

Awesome Lot of Nigerian Amethyst Faceting Rough running from a Pastel Purple to a Medium Dark Purple with a few nice Purple/White Bicolors (some exhibiting phantoming). The bulk of this material ranges from Pastel to Medium Purple in color and is very high grade with roughly 75%+ being Top Facet Grade.

Most stones are chunky crystal sections and many have terminated tips. These are NOT small pieces and the average stone size is running about 35+ CARATS!

The stones in this parcel were selected from several kilos of high grade material and there isn't too much of this caliber produced in Nigeria consistently. We don't have much more of this material on hand and are just liquidating some inventory so don't miss your chance to pick this up!

COOL FACTS:

COMING SOON!!!