PALE BLUE TO MEDIUM DARK BLUE
Lot: Aquamarine-12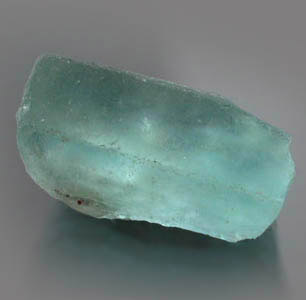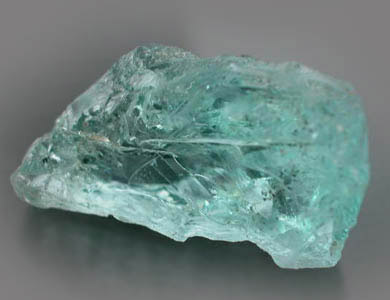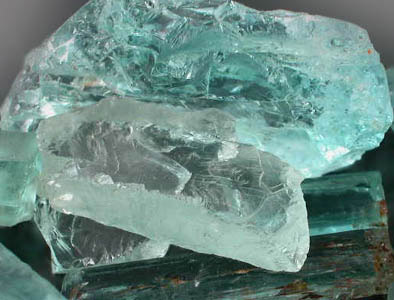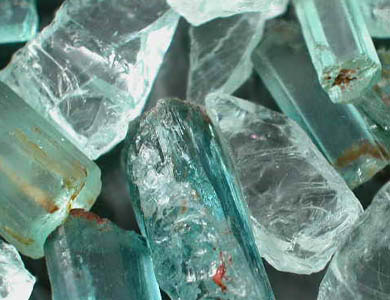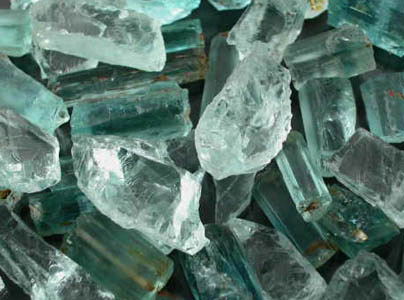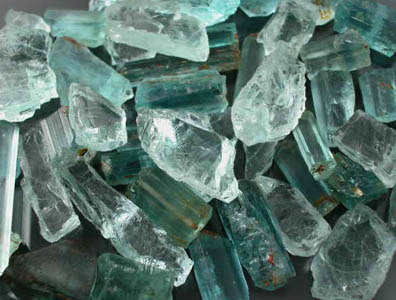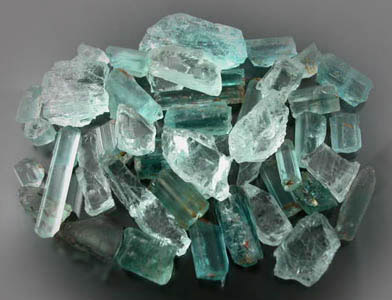 COLOR:
Pale Blue, Pastel Blue, Medium Dark Blue
CLARITY:
Will cut eye-clean to slightly included stones for the most part (65%+ High Facet Grade)
ORIGIN:
Nigeria
SIZE:
Stones range in size from Approximately 3.23 to 54.28 Carats (11.66+ Carat Average)
WEIGHT:
536.50 Carats (46 Pieces)
107.3 Grams
PRICE:
$321.90 ($.60 Per Carat / $3.00 Per Gram)
DESCRIPTION:

Awesome Lot of Pale to Medium Dark Blue Aquamarine Faceting Rough from Nigeria. Overall this is a great lot containing mostly Medium to High Facet Rough and the parcel looks to be running 65%+ High Grade Facet Rough. The bulk of this lot should yield eye-clean to very slightly included or better finished gemstones with a little planning & hard work. We are confident that you will get some killer stones out of this lot with little effort. Please note that quite a few of the stones in here do have some inclusions; however, these should mask up well or be removed with Faceting for the most part. This Lot is largely composed of nice and chunky crystals and/or crystal sections capable of giving above average weight returns. Please note this is premium sized material with the average stone weighing in around 12 or so carats! This is a great deal as we don't really know anyone who is selling this material at this price IN Nigeria at the moment! This is a give away at our price and a deal not to be missed!

COOL FACTS:

Nigeria has been producing some of the darkest Aquamarine available in the market and has begun to eclipse some of the traditional deposits in Latin America and Eastern Europe in volume. Many of the Sea-Foam stones from Nigeria also treat to a beautiful icy to medium dark blue in color (depending on the depth of the Sea-Foam color).