CANARY YELLOW TO CHARTREUSE
Lot: Chrysoberyl-19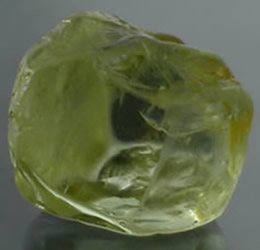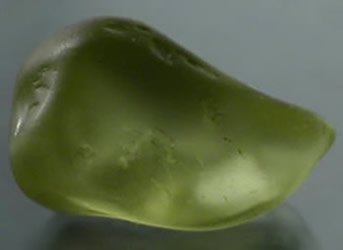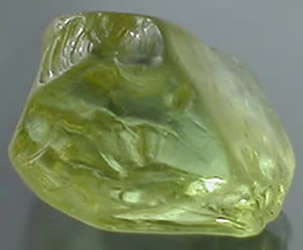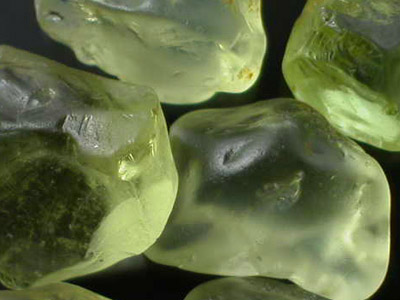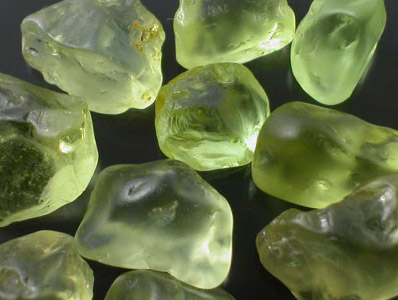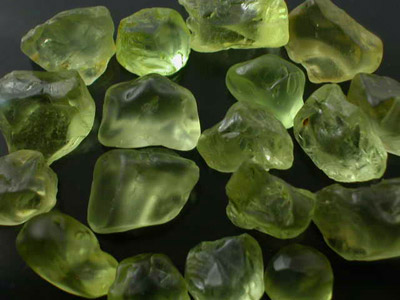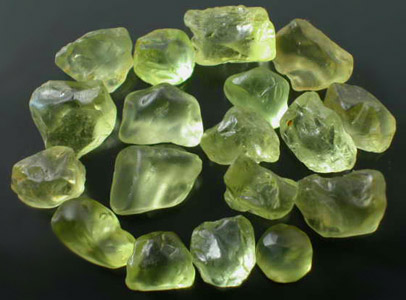 THE COLOR ON THESE IS MUCH BETTER THAN THE ABOVE PICTURES INDICATE!
COLOR:
Canary Yellow, Chartreuse, Electric Yellow
CLARITY:
Will cut eye-clean to moderately included stones (90%+ High to Top Facet Grade)
ORIGIN:
Brazil
SIZE:
Stones range in size from 2.16 to 4.95 Carats (3.62+ Carat Average)
WEIGHT:
65.25 Carats (18 Pieces)
13.05 Grams
PRICE:
$261.00 ($4.00 Per Carat / $20.00 Per Gram)
DESCRIPTION:

Awesome Lot of Canary Yellow to Chartreuse Brazilian Chrysoberyl Select Faceting Rough. We acquired a parcel of this material from Brazil some time back and have a very limited amount left on hand. The material as a whole is much more consistent in color than the material we have sold in the past from East Africa.

Please note that the color on this material is better than the above pictures indicate. In addition, the material shifts to a more Electric Yellow under fluorescent lighting. Overall the lot is running roughly 90%+ High to Top Facet Grade. This is almost all well shaped for average to above average yield with a few stones showing partially terminated crystal faces. This is all Select material and we are confident you will take out an eye-clean or better finished stone from practically every one of these with a little hard work.

It is getting more and more difficult to acquire Chrysoberyl Facet Rough and this is one of the few lots of this we have been able to provide via the web as most of it sells direct the day it is received here. We don't have a regular supply of this material and don't anticipate on getting any more in beyond a trickle here and there. If you are hunting for some Chrysoberyl grab this before it is gone!!!

COOL FACTS:

COMING SOON!