HUGE - ULTRA RARE - CHARCOAL TO JET BLACK
Lot: Coral-15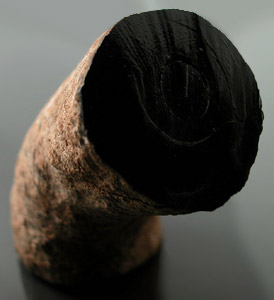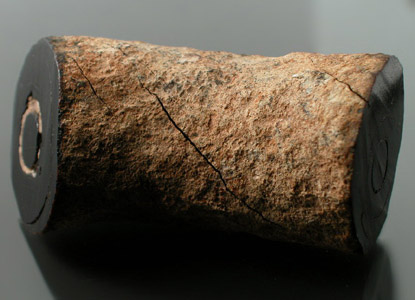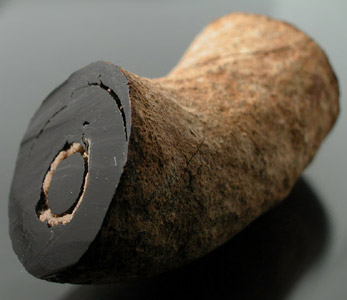 COLOR:
Charcoal, Jet Black
CLARITY:
Cabbing Rough
ORIGIN:
Hawaii
SIZE:
32x33x75 MM (370.00 Carat Average)
WEIGHT:
370.00 Carats (1 Piece)
74 Grams
PRICE:
$370.00 ($1.00 Per Carat / $5.00 Per Gram)
DESCRIPTION:

Awesome RARE NATURAL HUGE Charcoal to Jet Black Hawaiian Coral Cabbing Rough. This material is OLD OLD stock that we were lucky to get our hands on and it is the only large stone I have left! We don't actively stock this material and have a VERY limited amount on hand. All other stones we still have available are a small fraction of the size of this piece.

This material is very difficult to get a hold of in the rough and we were lucky to acquire two parcels some time back. The first parcel was acquired at our Tucson buy-out and the second was at a buy-out we did in New Jersey. Just look at that size!!

This is a HUGE piece with good dimensions overall and it will undoubtedly produce some spectacular finished gems! This material was sold to us as natural and we are confident it is. It is very difficult to find this material and we don't have more to go around aside from a few small pieces so grab this while you still can!

COOL FACTS:

COMING SOON!