ORANGEY ROSE RED "MALAYA"
Lot: Garnet-400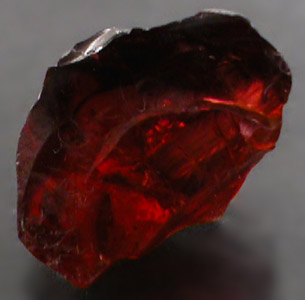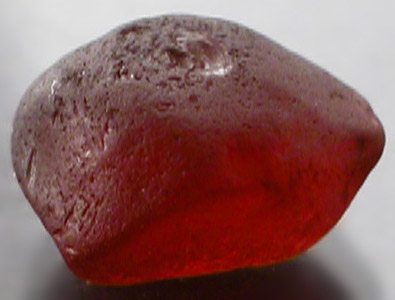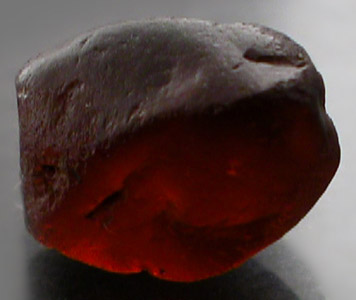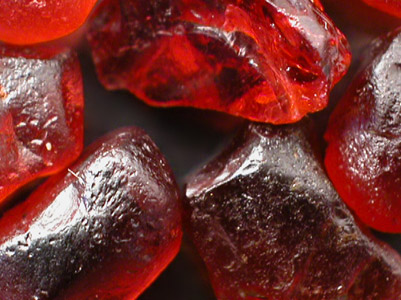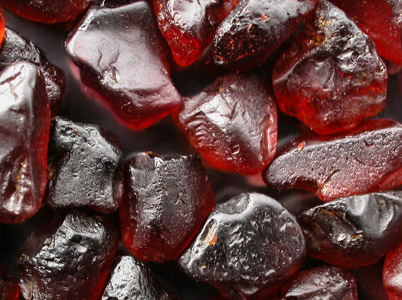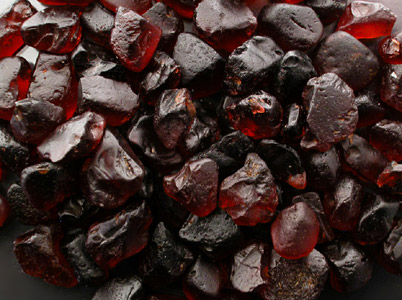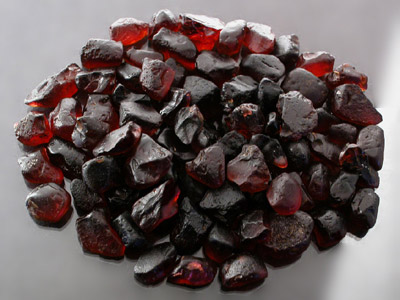 COLOR:
Orangey Red, Pinkish Red, Purplish Red, Red, Rose Red
CLARITY:
Will cut eye-clean to moderately included stones (75%+ High to Top Facet Grade)
ORIGIN:
Tanzania
SIZE:
Stones range in size from 2.66 to 9.23 Carats (4.52+ Carat Average)
WEIGHT:
353.00 Carats (78 Pieces)
70.6 Grams
PRICE:
$211.80 ($.60 Per Carat / $3.00 Per Gram)
DESCRIPTION:

Magnificent Lot of bright Orangey Red Malaya Garnet Faceting Rough from Tanzania. Most stones in here are well shaped, chunky, water-worn pebbles capable of giving above average yield. Many if not most are nice and vibrant and will undoubtedly produce spectacular finished gems.

Unlike most of the newer Malaya Garnet being produced as of late this material is not excessively dark or brown.

There may be a couple of Spessartite & Rhodolite Garnets in this parcel but that is pure speculation. It is too cost prohibitive to test and evaluate each stone. This material is running roughly 75%+ High to Top Facet Grade. We don't have a steady stock of this so grab this before it is gone.

COOL FACTS:

COMING SOON!