HUGE - CANARY YELLOW
Lot: Sulfur-11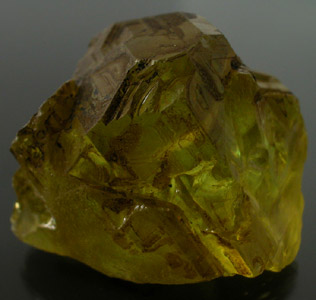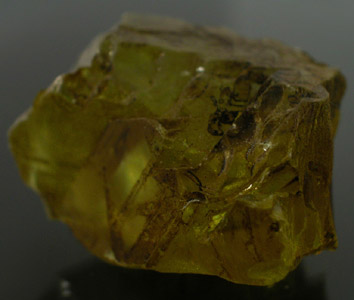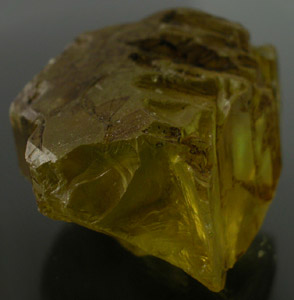 MUCH BETTER THAN THE ABOVE PICTURES INDICATE!
COLOR:
Canary Yellow
CLARITY:
Can cut an eye-clean to FLAWLESS stones (70%+ High to Top Facet Grade)
ORIGIN:
Russia
SIZE:
24x28x39 MM
WEIGHT:
160.00 Carats (1 Piece)
32 Grams
PRICE:
$320.00 ($2.00 Per Carat / $10.00 Per Gram)
DESCRIPTION:

AWESOME HUGE vibrant Canary Yellow Sulfur Faceting Rough from Russia. This truly is an exceptionally large piece of very CLEAN Sulfur that would be ideal for Faceting! There are a few inclusions in the stone and it will therefore have to be divided into 2-3 clean sections; however, the stone is running roughly 70% High to Top Facet Grade. We don't normally do Sulfur but had to pick this up because of the size and clarity!

The bulk of this stone looks very clean and we are confident you will take out a few spectacular finished gemstones from here with a little hard work! We were lucky to come across a small amount of this material recently and only have a few pieces on hand so grab this before it is too late! This is one of our largest pieces and most of it is perfectly terminated!

The material is relatively soft and not for the faint of heart when it comes to faceting! If you haven't purchased Sulfur before please familiarize yourself with the cutting and physical properties of this material first.

COOL FACTS:

COMING SOON!