CHROME GREEN TO LIME GREEN
Lot: Diopside-2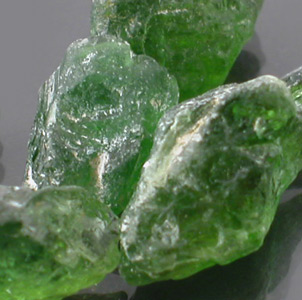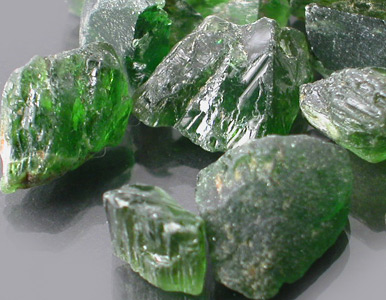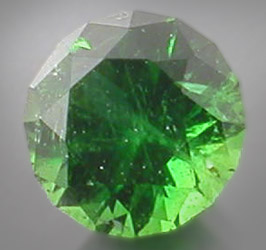 Example of this material Cut (Stone is not included with purchase).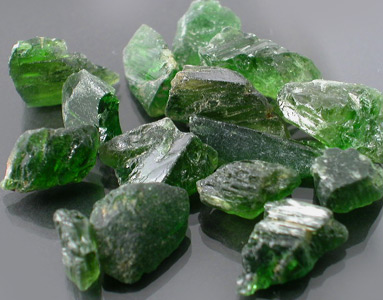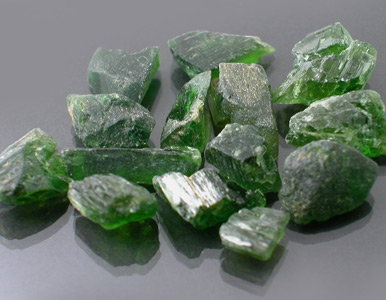 COLOR:
Chrome Green, Deep Peridot Green, Lime Green to Hunter Green
CLARITY:
Will cut eye-clean to moderately included stones (70%+ Facet Grade)
ORIGIN:
Pakistan
SIZE:
Stones range in size from approximately 1.5 to 5.10+ Carats (3.39+ Carat Average)
WEIGHT:
50.90 Carats (15 Pieces)
10.18 Grams
PRICE:
$50.90 ($5.00 Per Gram)
DESCRIPTION:

Great lot of Pakistani Diopside running from an almost Deep Peridot Green to a Chrome and Hunter Green. This is really lovely material and cuts some magnificent stones. Most of these stones will cut very slightly to slightly included at best; however, many inclusions mask up well and these stones cut with great face up appeal. I have seen people selling this material as Top Facet Grade, unfortunately this in reality is not Top Facet Grade as most pieces will not cut flawless stones. Top material is RARELY produced in Pakistan. We estimate that approximately 70%+ of this material is a mixture of medium to high grade facet rough and the remainder has some excellent material for Top Cabbing and potentially additional Facet Rough.

These are nice chunky pieces with the average weight being over 3 carats! In addition, I have run through the material and sawed or sanded out all of the junk. This is a super price on this and it is priced to sell!

COOL FACTS:

There is a very limited amount of Diopside being produced in Pakistan. This is from a really old lot and production has really come to a stand still. The material is very close to Russian Chrome Diopside; however, it does not contain the Chromium for the most part and the color fluctuates a bit more than Russian. Some of the material also exhibits color banding or shifting.