BLUISH GREEN TO GRASSY GREEN
Lot: Emerald-3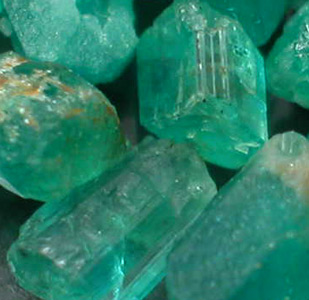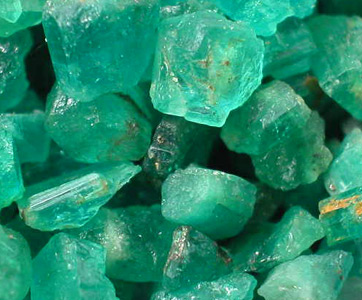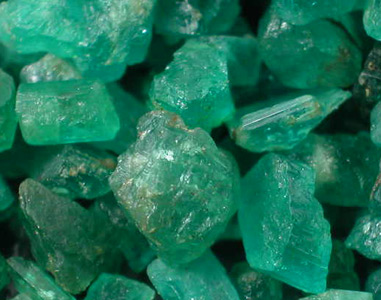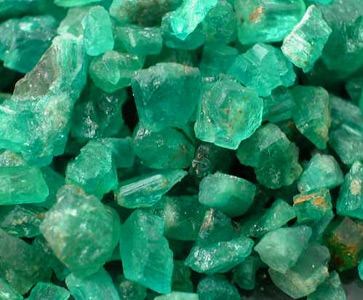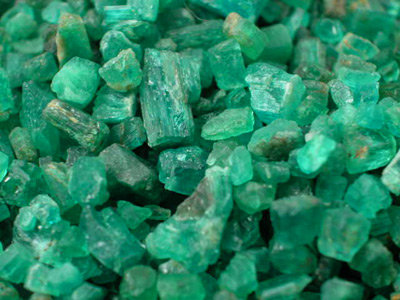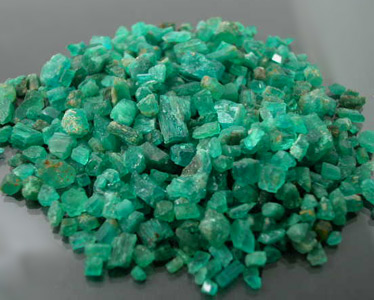 COLOR:
Grassy Green, Chrome Green, Bluish Green
CLARITY:
Will cut eye-clean to included stones
ORIGIN:
Pakistan & Afghanistan
SIZE:
Stones range in size from Approximately .15 to 3.75+ Carats (.38+ Carat Average)
WEIGHT:
164.54 Carats (422 Pieces)
32.91 Grams
PRICE:
$246.83 ($7.50 Per Gram)
DESCRIPTION:

Super Hot lot of Afghan & Pakistani Emerald running a mostly Bluish Green color similar to Columbian. I think the larger portion of this is Swat material from western Pakistan; however, there is clearly quite a bit of the Panjsher material in here as well. There are some nice stones in here but most of the lot is for commercial cutting as the average size is about .38+ carats. The lot is largely comprised of crystal sections and there are a few larger stones that go over 1 and 2 carats in the lot.

I'm blowing this out at a closeout price and I don't think you would be able to pick this material up at this price at the mines in Pakistan and Afghanistan. The material is actually MUCH better than the pictures above indicate. Most of the material is very slightly to moderately included with some small crystals being glassy clean. We are estimating that approximately 25%+ of this lot is a mixture of low to high grade Facet Rough; however, that is really dependent on the way you grade Emerald. Every cutter has his own understanding of this material. Overall I think this is a great deal for the lot and it is one of our best priced items.

COOL FACTS:

Emerald is mined in western Pakistan in the Swat area and in the Panjsher Valley in Afghanistan. Afghan material is generally lighter, cleaner and considerably more lustrous while Swat material tends to be more included but of better color. Both localities produce material that is similar to Columbian in color with that notable blue overtone.

Afghanistan is known to produce Emerald Nodules and these are as fabled as the old Kashmir Sapphires!