PASTEL PINK TO PEACHY PINK
Lot: Topaz-4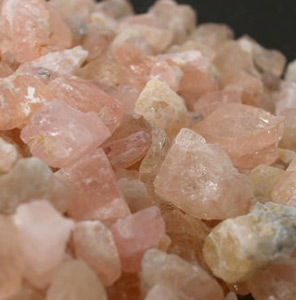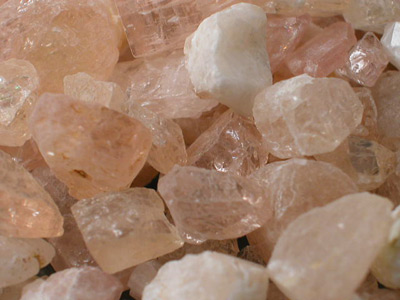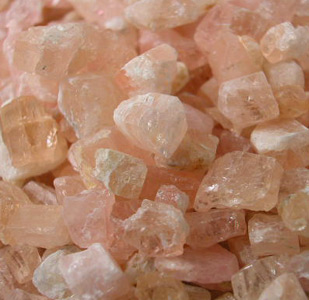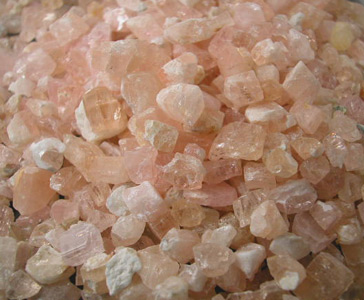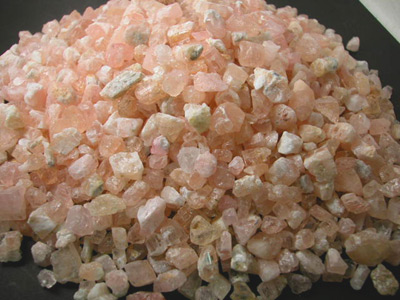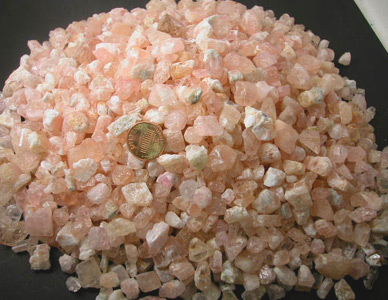 COLOR:
Pastel Pink, Peach, Peachy Pink to Peachy White, Pastel Yellow
CLARITY:
Will cut eye-clean to heavily included stones (5-10%+ Medium to High Facet Grade)
ORIGIN:
Katlang, Pakistan
SIZE:
Stones range in size from Approximately 1 to 27.5+ Carats (Estimated 5.5+ Carat Average)
WEIGHT:
2,065 Grams
2.065 Kilos
PRICE:
$110.00
DESCRIPTION:

Lovely lot of peachy and pink Katlang Topaz cabbing and/or faceting rough from Pakistan. This is actual Katlang material and not Gilgit material. Katlang is fabled for the legendary Bubble-Gum Pink Topazes it produced years ago. The dark pinks are an ULTRA rare find these days and even this material is difficult to get at a decent price. Most of this material is cabbing rough; however, there is a lot of facet grade material in here that is sub-carat. Most of this material is uniform in size and is ideal for cabbing and/or any creative jewelry project. This is another lot that is priced to move. We got this lot at a discount and are passing it along to you at a great saving.

COOL FACTS:

There is a new treatment out in Pakistan that is turning Gilgit Topaz a lovely Tangerine color that rivals the best Imperial Topaz from Brazil. The material is being irradiated and is stable with little or no signs of treatment. I have seen the treated material being sold as natural; however, please note that Pakistan DOES NOT produce natural orange Topaz and everything that you see come by you of this color from Pakistan should be suspect. From my understanding it is only the Gilgit material that is treating to this orange color and not the Katlang material.

A very interesting fact that has come by me is that Katlang Topaz is being irradiated ON MATRIX. This will give the appearance of being a natural occurrence so please be aware!

I have acquired some treated material that is being prepared to be sent to GIA for formal analysis and will post results once they become available.