"STONED" - PAKISTAN EDITION
Vol. 1 - No. 3
This is our new Direct Offer E-Zine "Stoned." We will "experiment" by sending a few of these out from time to time and see what the results are. Based on those results we will either continue with the E-Zine or stop it altogether. We will not post a lot here on future issues and they will generally be limited to one lot or a few lots of larger size. We would prefer to sell these lots as single lots and have priced them accordingly. These lots generally will NOT be added to our website or on future E-Newsletters as single lots if they do not sell here. We will probably break them up into smaller parcels and compensate for doing such by increasing the price accordingly. The best way to insure you get the cheapest prices available are by purchasing the larger parcels; however, we realize that is not possible for all and that is why we list smaller sized parcels on the site and E- Newsletters.
This is our second issue from Pakistan and as such our Pakistan Shipping Policy applies. There are no refunds on the below items and payment must be made as per the terms on our Payment Policy page for Pakistan direct purchases.
We always like to hear back from you so please feel free to email us with any suggestions, requests and/or comments you may have!
ENJOY!
MANDARIN ORANGE TO TANGERINE
Lot: Pak-ClinohumiteStoned-1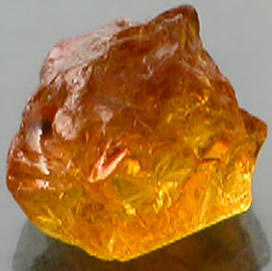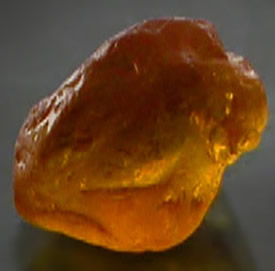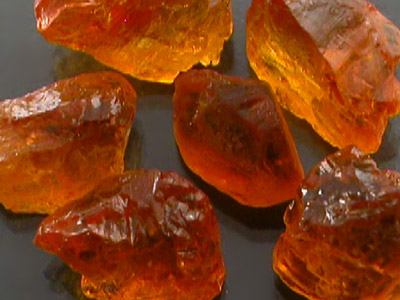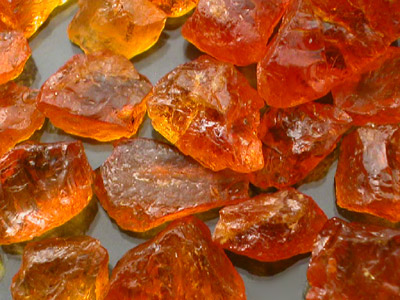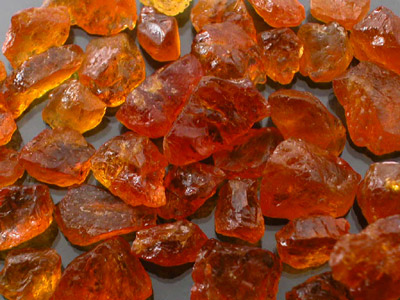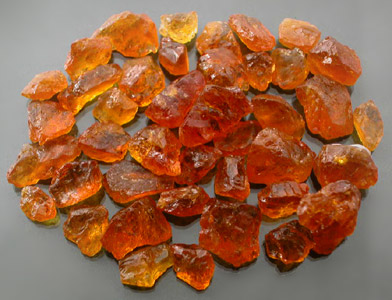 COLOR:
Mandarin Orange, Tangerine, Yellowish Orange
CLARITY:
Will cut eye-clean to moderately included stones (40%+ High to Top Facet Grade)
(65-75% overall Facet Grade)
ORIGIN:
Pamir Mountains, Tajikistan
SIZE:
Stones range in size from approximately 1.75 to 15.50 Carats (5.21+ Carat Average)
WEIGHT:
214 Carats (41 Piece)
42.8 Grams
PRICE:
$1,000.00 (Approximately $4.67 Per Carat!)
DESCRIPTION:

Awesome RAREEEEEEEEEE NATURAL Mandarin to Tangerine Orange Clinohumite Faceting Rough Lot from Tajikistan! This material is VERY sporadically produced and we were EXTREMELY lucky to be able to acquire any! Facet & Cab grade Clinohumite is really only produced in one location in the world significantly and this material is probably as rare as it gets for stones.

This material is RARELY eye-clean and slightly included material looks to be the norm at best when going over 1 carat in size. These pieces are extremely clean overall for the species; however, much of the material does have some minor inclusions that look like they will lead you to produce a very slightly to slightly included stone at best; however, with the right orientation and faceting you may be able to mask most if not all inclusions up so many stones face up eye-clean to very slightly included! There are several practically eye-clean stones in the parcel and those alone are probably worth the parcel price!

We are confident these will produce exceptional stones that will make any collector smile! We have seen slightly included stones above 1 carat go from a few hundred Per Carat to well over $1,000 depending on size and seller. We have a VERY VERY limited amount of this material available! If you have been longing to cut something for the collection don't miss these as this material is NOT easy to come by!
AQUA BLUE TO PINKISH PURPLE
Lot: Pak-KunziteStoned-1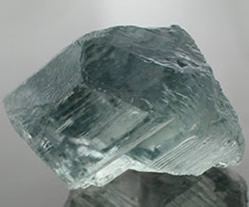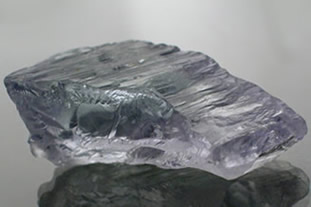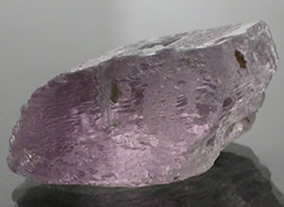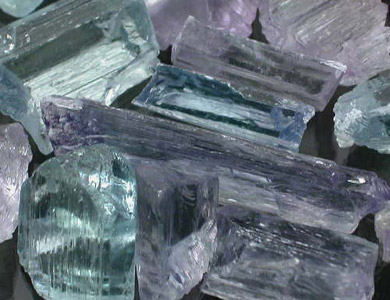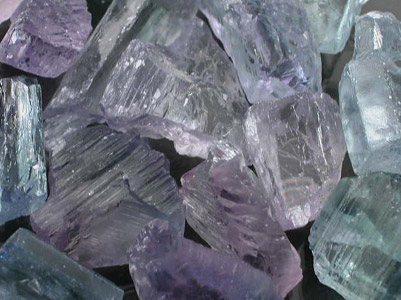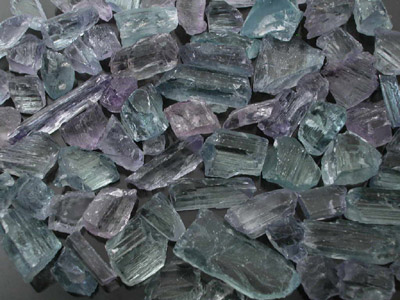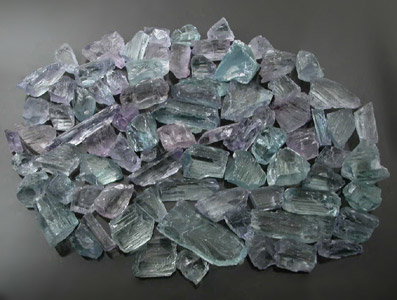 COLOR:
Aqua Blue, Lavender, Lilac, Pale to Pastel Blue to Purple, Pinkish Purple, Silver to White
CLARITY:
Will cut eye-clean to slightly included stones (90%+ Top Facet Grade)
ORIGIN:
Nuristan, Afghanistan
SIZE:
Stones range in size from approximately 25 to 180 Carats (Approximately 60+ Carat Average)
WEIGHT:
5,000+ Carats (80 Pieces)
1,000+ Grams
PRICE:
$2,500.00 (Approximately $.50 Per Carat!)
DESCRIPTION:

Nice lot of Afghan Kunzite SELECT TOP Faceting Rough. The pictures pretty much say all there is to be said on this parcel. This material was selected out of a $30,000 lot for clarity, color and size! It is being sold on behalf of my partner's younger brother and just a favor for him as it is his first large lot that was given to him by one of his older brothers at a discounted price compared to market value. We don't normally deal in Kunzite and this is the first fresh lot we have offered in some time. If you are in the market for Kunzite there is NOWHERE you can get this caliber SELECT MATERIAL at roughly $2.50 PER GRAM! We didn't do an exact weight on the parcel but it is very slightly over 1 kilo but is priced according to a weight of 1 kilo!

This is a mix of colors ranging from a Aqua Blue and Pastel Pink or Lavender to a Deep Lavender and Lilac. Afghan Kunzite is an untouchable stone in the current market because of elevated demand for it in the market - particularly with Thailand and the Brazilians. This lot is running roughly 90%+ TOP SELECT Facet Grade.

These are not small pieces averaging in at over 60 CARATS! PLEASE BE AWARE THAT KUNZITE IS NOT FOR THE FAINT OF HEART! If you have not dealt with Kunzite before I would not recommend picking this up. EVERY STONE IN THIS PARCEL SHOULD CUT EYE-CLEAN OR BETTER WITH A LITTLE HARD WORK! Don't miss your opportunity to pick this up.